Save our green belt at Iver Heath
Buckinghamshire Council has proposed the disposal of green belt land at Iver Heath to accommodate a new M25 motorway service area. We have limited time to respond to this, so please act now.
This area neighbours Iver Environment Centre, and the proposed development will force our closure due to air and noise pollution.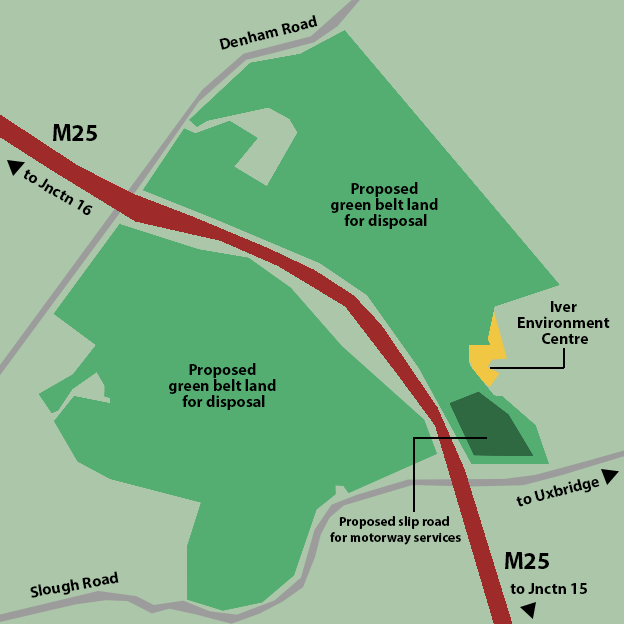 Over 33 years we have welcomed over a quarter of a million visits, provide schools with specialist science support and offer physical and mental health activities for vulnerable members of the community. Our closure would have a devastating impact in the loss of these services – and we believe that the environmental impact of development on the neighbouring site will be significant.
The reasons to protect this green belt land go far beyond safeguarding our centre.
Further reading:
What you can do about it:
Objections must be made in your own words to the Secretary of State for Levelling Up, Housing and Communities.
Key points:
This land is currently protected by the Green Belt (London and Home Counties) Act 1938. This was enacted to preserve and protect open land in and around central London from industrial and building development which function this land currently fulfils and if disposed of for commercial development this would no longer be the case. 
This green belt land was purchased by Buckinghamshire County Council to maintain in perpetuity the separation of the conurbations of Iver and Uxbridge. Disposing of it to developers would destroy it for ever and the green belt in this area round London would essentially disappear. 
The land was purchased using the taxes raised from the residents of Buckinghamshire and we do not wish to see this investment for the public benefit which supports our health and wellbeing disposed of for short term profit. 
This land is agricultural land, an amenity which is vital for providing the food our nation needs at this time and in the future. 
The Secretary of State should refuse this application or at least hold an Inquiry before making a decision 
If the Secretary of State agrees to this disposal he should direct that the capital money received by Buckinghamshire Council should be allocated to the benefit of the residents of the Parish of Iver, as provided for in Section 25 of The Act.
What else?
You can also ask the Secretary of State to call in the Motorway Service Area planning decision. (You can even do this in the same email). To do this you must:
Reference Buckinghamshire Planning Application PL/20/4332/OA
Explain how it has significant effects beyond the locality of Buckinghamshire
Explain that it is in significant conflict with national policies. The development is in conflict with the National Planning Policy Framework, which sets out clear instructions regarding green belt land.
Point out that cross boundary or national controversy will arise should Buckinghamshire Council be the decision making body.
Please send your objections to:
Karen.Partridge@levellingup.gov.uk 
The Rt Hon Michael Gove MP 
Secretary of State for Levelling Up, Housing and Communities
c/o Planning Casework Unit
23 Stephenson Street
Birmingham
B2 4BH
If you want to do more, email a copy of your letter to our MP Joy Morrissey joy.morrissey.mp@parliament.uk.